Welcome to VINAYAM!
We are Your Online Provider for Yoga & Meditation,
Fertility, Ayurvedic Medicine, Stress Reduction, and Mental health Wellness
We Remove Issues From Your Tissues!
---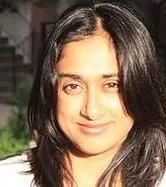 Aahara, Aachara, Vichara (Food, Routine, Thoughts)
Vinaya Saunders currently offers online yoga, meditation, energy healing, energy therapy for mental health and wellness instruction to clients worldwide throughout the year.
Offering the following one-on- one, in-person sessions Online only!
Private, online sessions for individual clients
Hours are 7:00 AM to 7:00 PM

---
"Cradle to Grave" Services
Services include Ayurveda for all ages:
seasonal diet and yoga poses
pregnancy diet and yoga
cleanses and detox
weight loss diet plans customized for individual body types
Ayurvedic dermatological consultations
Ayurvedic gynecological consultations
Diet planning addressing disease prevention and management.
In-home and online sessions, customized for you, using Yoga Therapy and Ayurvedic Medicine which includes:
Diet & Nutrition
Energy Healing (Reiki and other Energy Healing modalities
Mind-Body Therapy
Meditation
VINAYAM offers:
Phone and Online Consultations
200-hr teacher training in Vinayam Arogya Yoga
200-hr meditation certification in Vinayam Mana Kriya
Several workshops on Pranayama, mudra meditation and women's health
Yoga instruction (from beginner to advanced levels), meditation lessons, and Ayurvedic medicine planning
Sessions are tailored to client needs.
---
Fertility Services
Vinaya is the creator of "From Infertility to Delivery ~ Your Little One is Waiting." Although she provides a variety of yoga, diet, meditation and Ayurvedic services for everyone, she enjoys working with women who are in their late 30's and early 40's who wish to conceive, but who have counterproductive concepts about themselves, often accompanied by high anxiety on the subject of childbirth. Services include Infertility treatment and conception planning.
---
Client Focus
We remove issues from your tissues, help you destress, and assist in overcoming physical, mental, emotional, spiritual, and daily-life issues. These are some of the condition with which we can help you.
Acid Reflux, Acne, Addiction, Additional Services, Adrenal Fatigue, Allergies, Alzheimer's, Anxiety, Arthritis, Ayurvedic Medicine, Back Pain, Back, Neck & Shoulder Pain, Cancer, Chakra Balancing, Cold, Flu, Cough, Conditions, Constipation, Corporate Wellness, Diet & Nutrition, Digestive disorders, Digestive Health Programs, Energy Healing, Fertility Issues, Heartburn, Hormone Imbalances, Joint pain, Meditation, Memory problems, Migraines, Mind-Body Therapy, Obesity, Phone & Online Consultations, Pranayama, Reiki, Sciatic Nerve Pain, Services, Skin Problems, Sleep disorders, Sports Injuries, Stress, Traumatic brain injuries, Treatments, Vertigo, Women's Health, Yoga, Yoga Therapy
---
Determining Your Body Type
VINAYAM does not test you, but we determine your body type in planning an Ayurvedic treatment plan, especially as relates to dietary considerations.

---
Additional Treatment Techniques
Distance Reiki
SSR
IET
Customized Ayurvedic programs for cleansing, diet, meditation, chakra balancing, and yoga therapy, designed to meet each individual's needs.
---